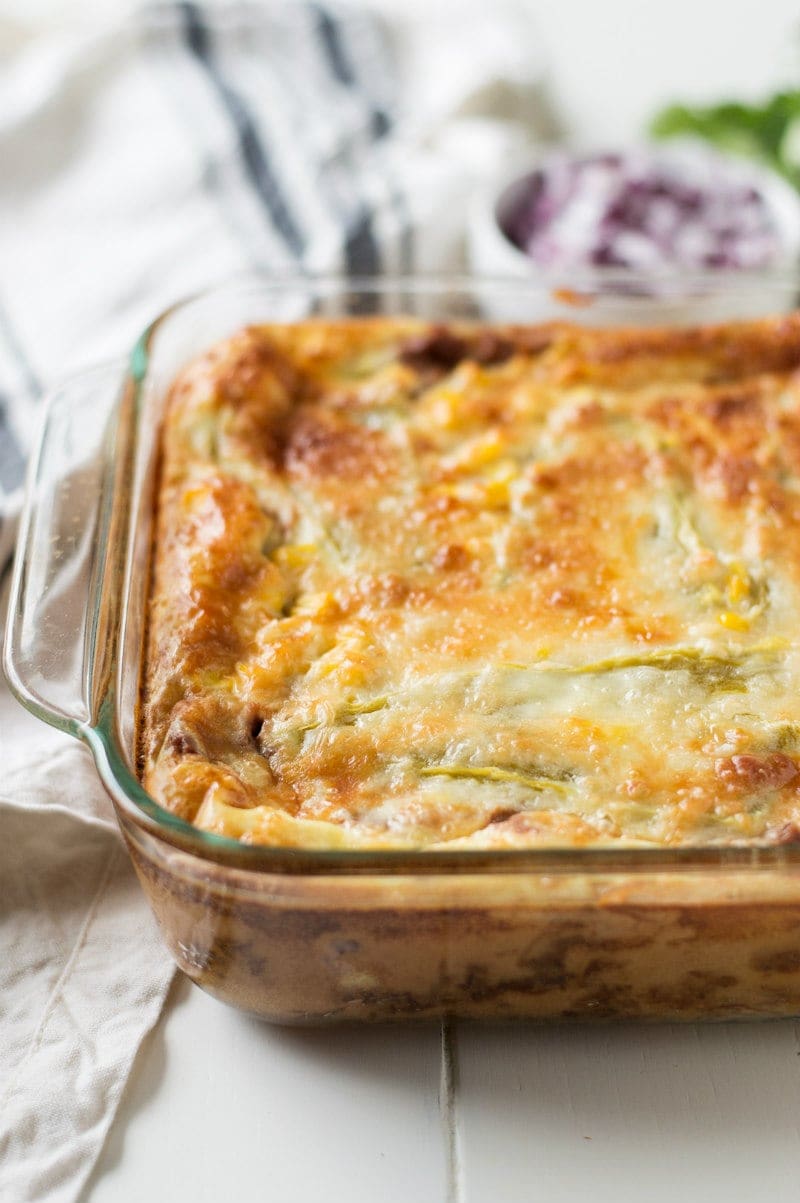 Ingredients
1 pound lean ground beef


1/2 cup chopped onion


1 teaspoon salt (divided)


1/2 teaspoon freshly ground black pepper (divided)


2 to 3 cans (4 ounces each) whole green chiles, cut in half lengthwise (seeded)


1 1/2 cups shredded cheddar cheese or Mexican blend of cheeses


1 1/2 cups milk


1/4 cup all-purpose flour


4 large eggs


Dash hot pepper sauce (or to taste)
Steps to Make It
Heat the oven to 350 F. Lightly grease an 11-by-7-inch baking dish or a shallow 2-quart baking dish.
In a heavy skillet over medium heat, cook the ground beef and onion until the beef is browned and no longer pink and the onion is translucent. Drain well. Sprinkle beef with half of the salt and pepper.
Place half of the drained and halved (or diced) chile peppers in the prepared baking dish.
Sprinkle the cheese over the chile peppers and then top with the ground beef mixture.
Arrange the remaining chiles over the ground beef mixture.
In a mixing bowl combine the milk, flour, salt, pepper, eggs and several dashes of hot pepper sauce. Beat until smooth.
Pour the egg mixture over meat and chile mixture.
Bake for 45 to 50 minutes or until a knife inserted in center comes out clean.
Let the casserole cool for 5 minutes before serving.