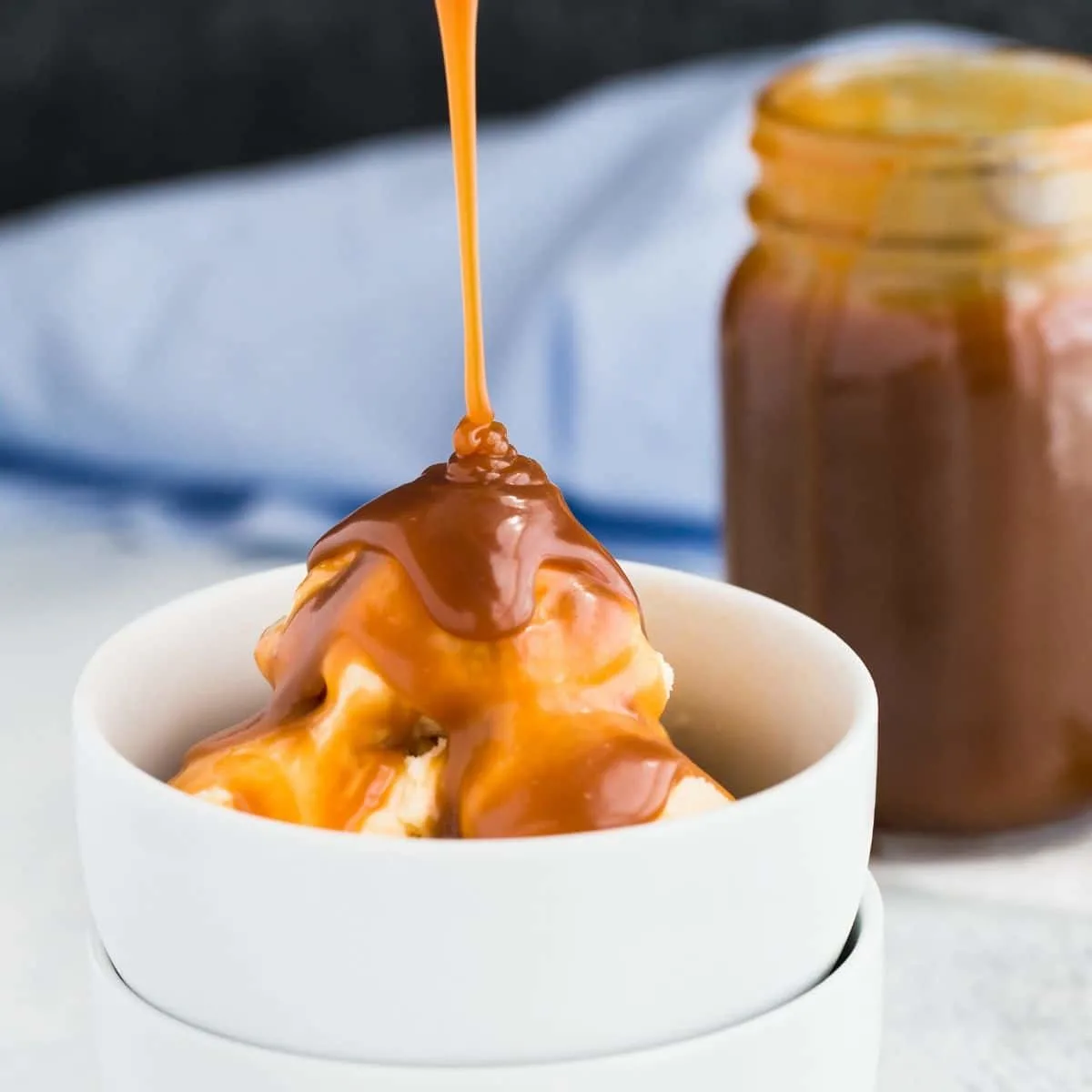 How to Make Caramel Sauce
To start, you melt down the sugar. It's a regular white sugar. It may seem intimidating, but it really shouldn't be. Melt it over medium-high heat and just watch it, whisking it as it goes. It'll start to clump together first, then you'll notice it start to melt. That's when it gets exciting! The whole melting process should take about 10 minutes, give or take.
The sugar should continue cooking until all the clumps are melted. Once they're gone, stop whisking and allow the sugar to cook a little more. Keep a very close eye on it. The color will turn to a deeper amber color and you should notice a nutty aroma. It'll happen quickly and as soon as it does, you want to remove it from the heat. If you let it go too long, it'll burn. Pressure, I know. But once you notice it really start to turn darker, just take it off the heat.
At that point, you want to add the butter and whisk it in to the sugar. It'll bubble up, but keep whisking. The butter seems to resist coming together completely, but it will.
Next add the heavy cream and again whisk until combined. There'll be more bubbles, but then you're done!
You can let it cool for about 15 minutes, or until it's however thick you want it, then use it. Or pour it into a jar and store it in the fridge for a couple weeks. It's easy to reheat and pour over pretty much anything. The recipe below makes about 1 1/2 cups of caramel sauce. I recommend going ahead and making it just to have on hand. It's in a few upcoming recipes, so why not just have it ready. 🙂